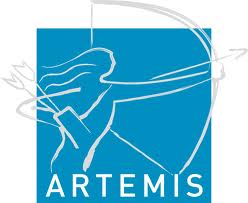 Descrição
Some 98% of computing devices are now embedded in all kinds of equipment. Computers are found in everyday devices such as mobile phones, credit cards, domestic TVs, multimedia equipment and washing machines, as well as in cars and planes, offices and factories. In the next five years, the share of the value of embedded electronics components in the value of the final product is expected to reach significant percentages in areas such as Industrial Automation (22%), Telecommunications (37%), Consumer Electronics and Intelligent Homes (41%) and Health/Medical Equipment (33%).
Site
---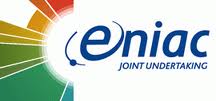 Descrição
Microelectronics have changed our world drastically: computers, mobile phones, digital television, DVD players, car navigation and security features, medical screening and health care equipment have all become essential parts of our everyday lives. The move to nano-scale devices, called nanoelectronics, will further revolutionise applications while demanding increasingly heavy investment in research and production to remain competitive.
Site
---

Descrição
Satellites affect our daily lives in ways we do not even realise. They allow for the distribution of television signals, facilitate mobile communications, monitor the Earth for a broad range of purposes (climate change, natural disasters, critical infrastructures) and also have a considerable impact on the world of business and finance.
Registo
http://www.isi-initiative.org/registers
http://www.isi-initiative.org/
---
Descrição
Over the past decade, European industry has established a clear global industrial and technology leadership in the field of mobile communications. Moreover, there is a huge opportunity to add mobility to Internet accessibility, effectively allowing citizens to carry the power of the Internet with them anywhere at any time. However, the sector faces important challenges over the coming years to maintain its lead including increasing R&D investment in other regions, changing behaviour and expectations by users and poorly developed links between industrial policy and R&D.
Registo
http://www.networks-etp.eu/about-networks/how-to-join/membership-form.html
---

Descrição
The NEM Initiative aims at building sustainable European leadership in content production and networking technologies. Its objective is to promote an innovative European approach to the convergence of media and telecommunications towards a Future Media Internet that will enhance the lives of European citizens through a richer media experience.
Registo
http://www.nem-initiative.org/structure-membership/membership.html
---

Descrição
Information and Communication Technology (ICT) is an essential driving force for innovation and a core enabler of economic growth. The IT services marketplace is changing dramatically, due to a series of challenges including:
• An ever increasing pace of change caused by globalisation and technological innovation;
• A continuing shift toward increasingly tailor-made solutions;
• A major shift toward mission-critical 24/24 running systems;
• New needs of end-users such as ubiquitous access, ease of use and personalisation;
• The emergence of open source software.
Registo
http://www.nessi-europe.eu/default.aspx?Page=joining
---

Descrição
EUROP, the European Robotics Technology Platform, is an industry-driven framework for the main stakeholders in robotics to strengthen Europe's competitiveness in robotics R&D, as well as global markets, and to improve quality of life.
The European Technology Platform on robotics aims to mobilise all stakeholders in the field, including the robotics industry, researchers and private and public investors, in order to maintain Europe's leading position in industrial robotics and to extend it to new applications (professional service, domestic service, security and space robotics).
EUROP is currently supported by the European Robotics Coordination Action euRobotics, funded by the European Commission within the 7th Framework Programme (FP7-ICT-244852; 01/2010 – 12/2012)
Registo
http://www.robotics-platform.eu/cms/index.php?idart=11
---

Descrição
The competitiveness of future product generations will be based to a large extent on smart integrated systems using the convergence of a whole range of technologies improving the characteristics of the entire product that they are incorporated in. These systems are often very complex, networked, energy-autonomous, miniaturised and reliable. Smart systems integration addresses the trend toward miniaturised multifunctional devices and specialised connected and interacting solutions.
In this context, the ability to miniaturise and integrate intelligence and new functionalities into conventional and new components and materials at competitive cost, together with the globalisation of markets and the ever-faster pace of technological change, are among the most ambitious challenges facing European industry.
Registo
http://www.smart-systems-integration.org/createMember
---

Descrição
In 1967 Pierre Aigrain, a French scientist, coined the term "photonics" to describe a new field of study and enterprise that emerged as a synthesis of a number of disciplines all involved in the mastery of the photon: optics, material science, electrical engineering, nanotechnology, physics and chemistry. Its importance can be seen from the multitude of application sectors where photonics increasingly drives innovation, including information & communication, imaging, lighting, organic & large area electronics, displays, manufactu- ring, life sciences & health care as well as safety & security.
Photonics21 was set up as an industry-driven platform to unify the European photonics community. Today, the platform has more than 1,700 representatives of industry and academia from all over Europe. Leading companies and research institutions have joined to further advance Europe's position in optical technologies. In September 2009, the European Commission acknowledged the importance of photonics by identifying it as a Key Enabling Technology for Europe. In January 2010, the second Photonics21 Strategic Research Agenda "Lighting the way ahead" was published defining research priorities and the photonics strategy forward. The recent publication "Photonics – Our Vision for a Key Enabling Technology" looks into the contribution photonics has – and will have in the course of the next ten years – on the key societal challenges of Europe. Such as the 20th century was the century of the electron, the 21st century will be the century of the photon.
Registo
http://www.photonics21.org/MemberArea/register.php